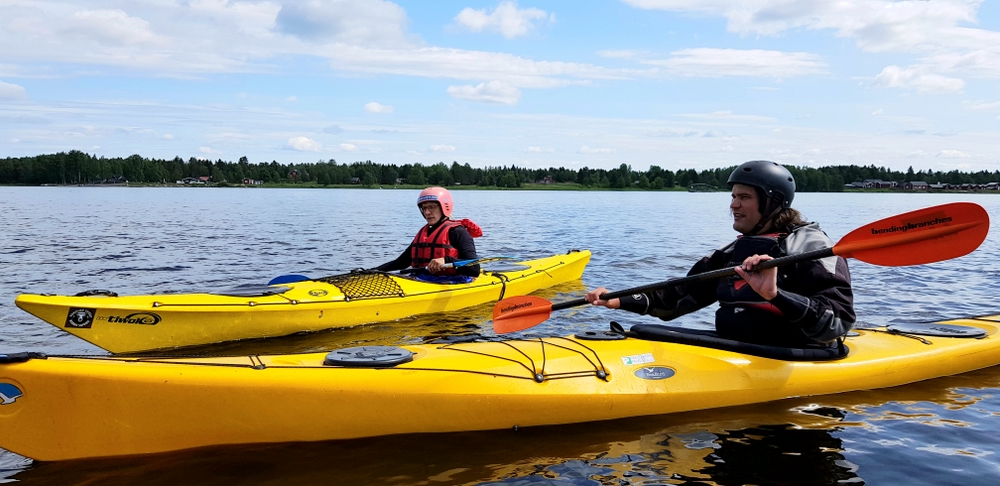 Try kayaking
Canoeing is a very diverse hobby and develops a wide range of skills.
Canoeing is suitable for people of different ages and sizes. It is a hobby that raises both physical fitness and offers the mind a moment of rest. Canoeing is an outdoor exercise and sport in which everyone can choose the level and duration of exercise that suits them.
The kayaks used in the program are comfortable, safe and easy to control.
Kayaking equipment; rain or neoprene outfit, single kayak, paddle, safety vest and helmet.
Key information
Tour Duration: two hours
Group size: minimum two person
Price is 90 € / person
Season: normally from 20 th May to end of October (weather permitting).